Facilities
Kennedy Baptist College strives to be at the cutting edge of secondary co-education. The facilities on Kennedy's campus are testament to this.
An extensive and ongoing building and refurbishment program means facilities at the College are constantly evolving.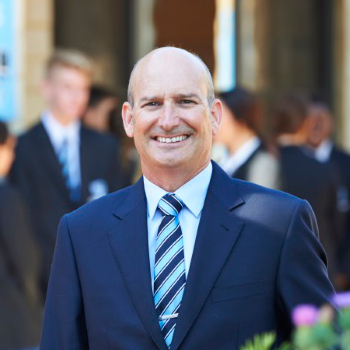 "We are adapting to the current need to encourage a culture of innovation and creative thinking in our students. Building, upgrading and modernising the College gives our students and teachers the learning environment they need to achieve their best."
Mark Ashby
Principal Kennedy Baptist College
Key facilities
Sports Centre
Open in March 2017, the new facility include two basketball courts, that will also cater for netball, volleyball and badminton. The Centre will have a main show court and retractable seating, a gymnasium and change room facilities.
Arts Centre
Completed in 2016, upgraded facilities include new open plan art studios catering for music and media students. Other Arts facilities include dance and drama studios; visual, ceramic and fashion arts rooms and a photography lab.
Beedawong is Kennedy's modern cafeteria and dining room. Opened in 2014, the facility was named Beedawong, 'meaning & meeting place' in the Nyoongar Aboriginal language. The facility provides Kennedy's 1,200 students a place to meet and eat in community with one another and offers a range of nutritious and healthy meals, snacks and drinks. More information for parents detailing online ordering, payments and volunteering can be found in the Parent Information section of the website.
Kennedy's 1,200 seat auditorium is a central feature of the College. The auditorium features a large stage suitable for a variety of performances and events and built in stage lighting, sound and audio-visual equipment. The auditorium hosts a variety of College events, classes and performances every week and is also available for hire for external events outside of school hours. Significant to the Auditorium are the 20 students who form part of the College Tech Team. These students take on the responsibility for running the sound, audio-visual and lighting for assemblies and other College events. For further information please contact Auditorium Manger Andrew Nightingale via email.
The Kennedy Research and Study Centre is always a hive of activity as students come to read, research, study, play games, do homework or attend tutoring sessions. The College has a strong commitment to reading, study and research, which means the Centre is well-resourced and well-staffed. Each year, over 20,000 items are borrowed by students. Students have a variety of areas to read and work from, ranging from desks, to couches and reading pods. Teacher Librarians work collaboratively within the College community to support students and staff in the areas of study skills, critical and creative thinking, finding and applying appropriate information and recreational reading.
The Centre is open from 7.45am to 4.15pm every day. More information for students detailing the Centre's databases, catalogue and study sessions can be found on the Research and Study Centre microsite.
Future building and refurbishment projects
Technologies Centre due for completion October 2020.
New home to Technologies which will include a STEM Studio, CAD Studio, Wood and Metal Fabrication Workshop.