Creative Arts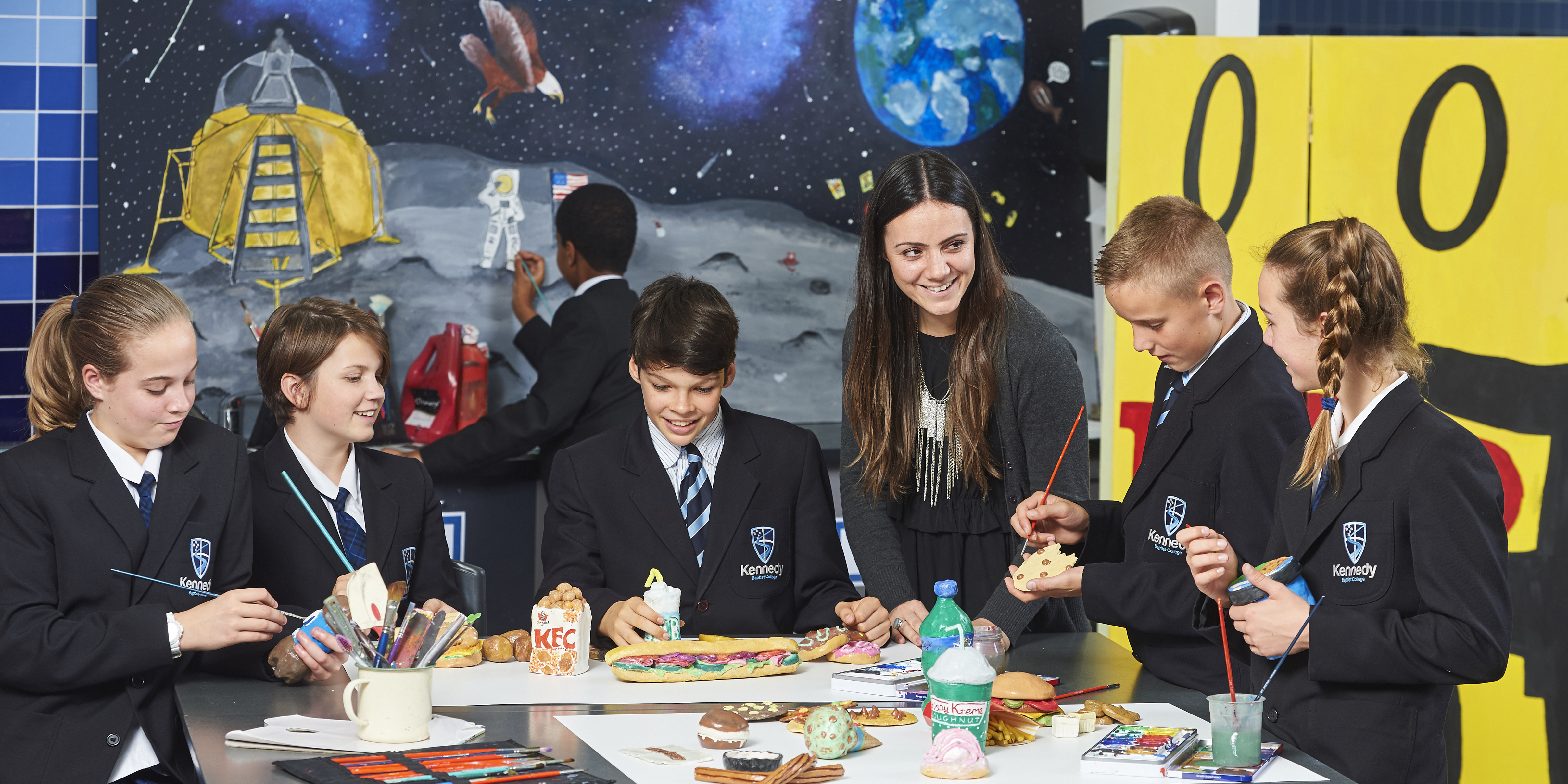 Kennedy is home to an all-encompassing creative arts program that seeks to inspire and motivate students to develop and express creativity in all that they do.
At Kennedy we believe every student has unique talents and abilities - and we want to nurture these gifts so they can excel in creative and artistic spheres
From the stage, to the dance studio or the media editing suite, Kennedy's cutting edge arts facilities are home to a talented creative teaching staff who direct and inspire students to strive for greatness.
Creative Arts electives offered at Kennedy
Art: Graphics
Art: Ceramics
Art: Fashion
Art: General
Media
Animation
Computer graphics and Design

Creative crafts
Photography
Garage Band
Drama
Dance
Specialist Music
Singing & Music
Students also have the opportunity to learn an instrument during College hours as part of Kennedy's Instrumental Music Program.