Ordering lunch at Beedawong Cafeteria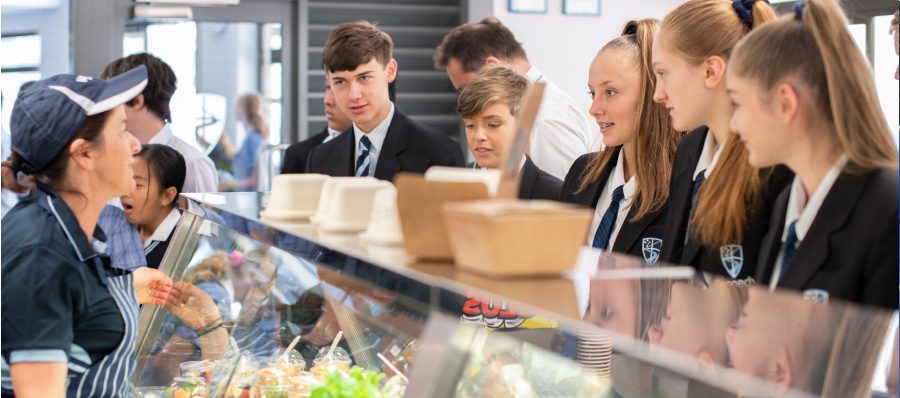 Beedawong, Kennedy's cafeteria, and dining room has chosen to use Our Online Canteen system to provide an easy and convenient way of ordering your child's meals. Eftpos facilities are available for staff, students and parents to purchase items at Beedawong Cafeteria. The minimum purchase is $2 and only the card owner can make purchases on their card. The Cafeteria is open for breakfast at 7.15am, recess at 11.00am and lunch at 1.05pm. All online orders are to be taken before 9.00am.
To get started:

We need volunteers
We need volunteers in the Beedawong kitchen this term. Please drop in and see our fabulous facilities! We have two shifts available: mornings 8.30am - 11.15am or afternoons 12.50pm - 2.00pm. Sign up to volunteer here.
Please call Beedawong Cafeteria on (08) 9314 7722 or email cafeteria@kennedy.wa.edu.au for any other enquiries.