Kennedy App

The College is introducing a new Kennedy app. This app has been designed to further enhance College communication to our community and to provide easy access to important information about College events and daily activities at the College.
The new Kennedy app will be used as one of the main College communication channels to provide instant access to real-time information and correspondence from the College. It will be updated regularly to ensure the College community is kept updated with regards to College activities and events.
SEQTA and Parent Lounge
Within the app, you will have easy access to SEQTA and our parent portal called Parent Lounge. As log in details will be required to access Parent Lounge, please lookout for an email regarding that soon. Due to the set up for Parent Lounge, a few parents may experience login issues with SEQTA. If you do experience this issue, please email Mrs Stewart at dstewart@kennedy.wa.edu.au.
How to get the new app
Follow these simple steps to quickly and easily set up your new app. Remember to select what you would like to subscribe to!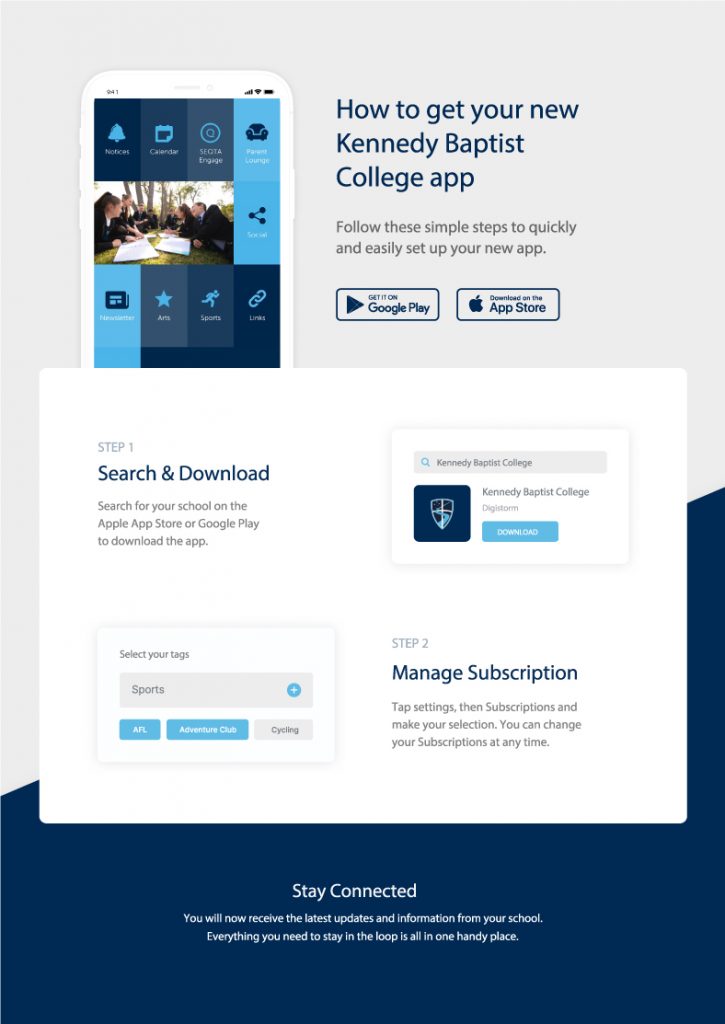 SEQTA Engage app
Please continue to use SEQTA Engage app If you would like to receive a push notification from SEQTA.