Enrolment Process
The five (5) stages for enrolment and entry to the College are:
Submit Document for Interview.
Enrolment Interview
Offer of Enrolment Place
Payment of Enrolment Deposit.
Click here for the detailed process.
Siblings of enrolled students are given priority status in our enrolment process. The College offers Pre-Enrolment Contracts to siblings at the point of enrolling your older child.
This requires a $200 non-refundable Pre-Enrolment deposit per sibling in addition to the Enrolment Contract and $950 non-refundable Enrolment Deposit for your older child.
Once we receive the above, your eldest child will be fully enrolled, and the younger sibling will be pre-enrolled and guaranteed a placement in his/her high school entry year.
For more information on specific vacancies or the enrolment process, please contact the Kennedy Registrar via email or phone (08) 9314 7722.
What happens after I register my child?
Once you have registered your child/children, you and your family are encouraged to attend one of the annual Kennedy Open Days.
A summary of the enrolment process is as follows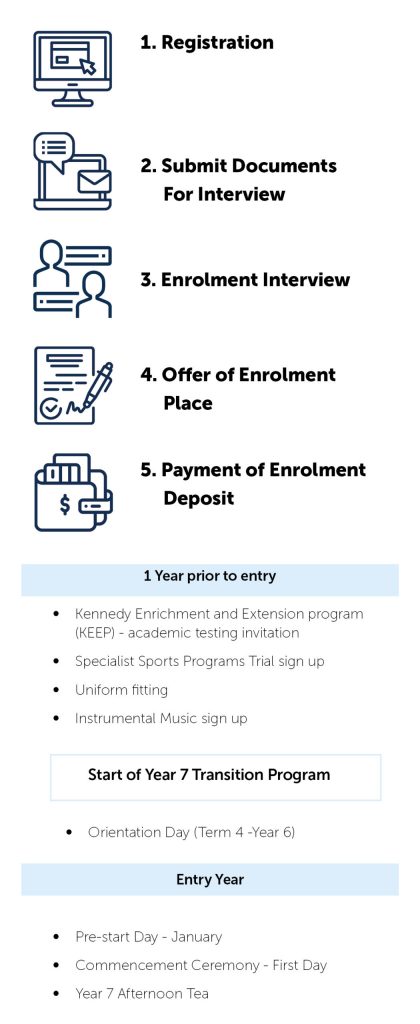 Frequently Asked Questions: