Enrolment Process
The five (5) stages for enrolment and entry to the College are:
Submit Document for Interview.
Enrolment Interview
Offer of Enrolment Place
Payment of Enrolment Deposit.
Click here for the detailed process.
If you are looking to enrol as an International Student at our College, please read more about it on our International Students page.
For more information on specific vacancies or the enrolment process, please contact the Kennedy Registrar via email or phone (08) 9314 7722.
What happens after I register my child?
Once you have registered your child/children, you and your family are encouraged to attend one of the annual Kennedy Open Days.
A summary of the enrolment process is as follows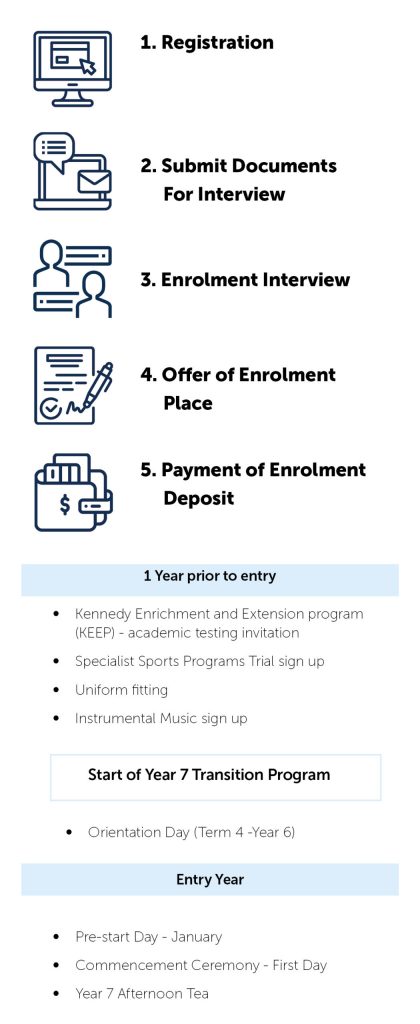 Frequently Asked Questions: