Annual Report
Kennedy Baptist College reports back to key stakeholders on its performance by publishing an Annual Report, in accordance with the School Improvement and Accountability policy.
The Report is intended to give parents and other members of the community a clear sense of how students at Kennedy Baptist College are progressing, and what is being done to maximize student achievement.
A copy of the latest annual report for Kennedy Baptist College can be downloaded here.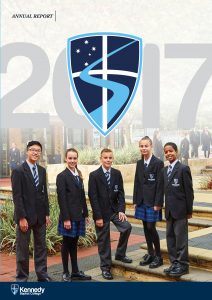 2017