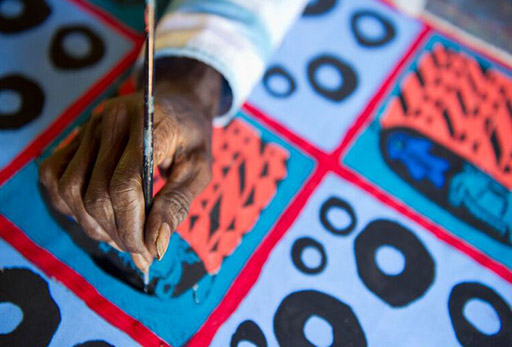 NAIDOC Week is an event of national importance for all Australians. A week borne from a day of protest, NAIDOC Week each year reminds us of the ongoing aspirations of our Indigenous communities as they continue the movement towards justice and equality. Importantly, NAIDOC Week is an opportunity for Indigenous and non-Indigenous Australians to come together to celebrate not only Indigenous achievement but the history, rich culture, and survival of the oldest continuing living culture on the planet.
As part of Kennedy's commitment to celebrating NAIDOC Week we were privileged to have Noongar man Wes spend time with all our Year Seven to Ten students sharing his experience as an Indigenous Australian. Wes spoke openly about his family, language and traditions. The students were really gifted with a personal insight into Wes' culture. We hope to be able to invite him back to Kennedy to share more of his story with our students.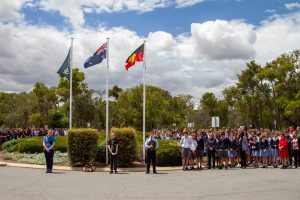 We held our annual Remembrance Day service in front of our College flagpoles. It was a special time as students commemorated the sacrifice and service of many Australian men and women at the reflective service. Student Councillors, Jessica Lee and Shahan Behramkamdin shared the stories of Oodgeroo Noonuccal and Reg Saunders - two very brave and skilled Indigenous service people who served Australia during World War Two. Mr Ashby then gave an address to the College. Thank you to Year 10 student Andrew Wallace who played the Last Post and the short Reveille for this important event. Lest we forget.
We would like to thank our students for engaging so respectfully and thoughtfully in these and the other NAIDOC Week activities. We would invite all members of the Kennedy community to continue to take the time to learn, share and participate in our proud Indigenous history and culture.