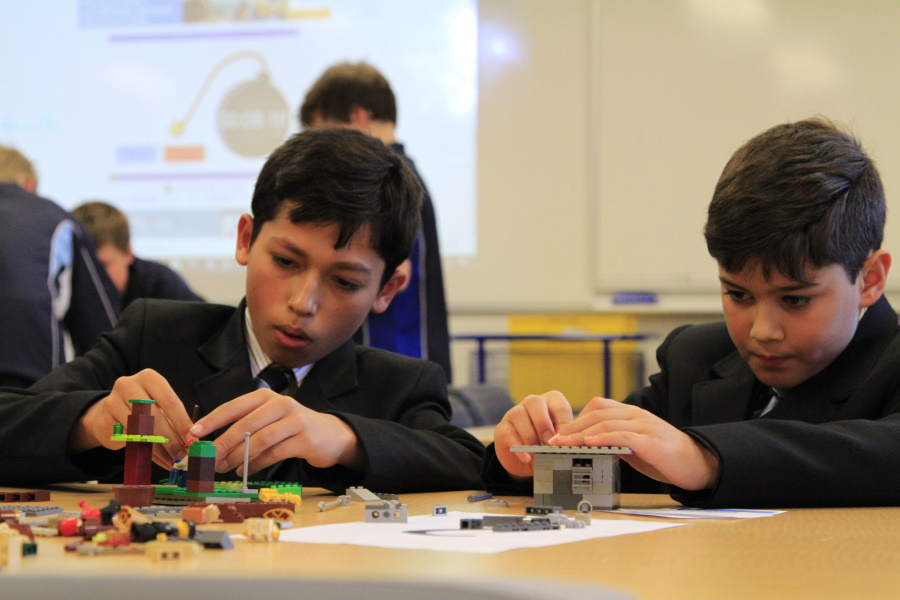 The second year of the Research and Study Centre's Lego Challenge has been just as exciting as the first with 42 students signing up to play. The challenge has run over five weeks with the final being this Friday. The first three weeks saw the heats with students working in pairs competing at Friday lunchtimes and using the Legos provided. The students had just under 20 minutes to create a model on the topic given. Topics included: something associated with school, the home, water and fairy tales.
The top four pairs in each heat went through to the semifinals and the top three pairs in each semi-final went through to the final.
The final is this Friday and it will be amazing to see what Seth and Jacob John; Keshara Colomba Thanthrige and Matt Betink; Belinda Lewis and Rachel Johnson; Callum Blake and Riley Alberti, Josh Nathan and Fletcher Coleman, Xavier Cureton and Matt Abel can create in 20 minutes.
Mrs Alison Hanham
Teacher Librarian