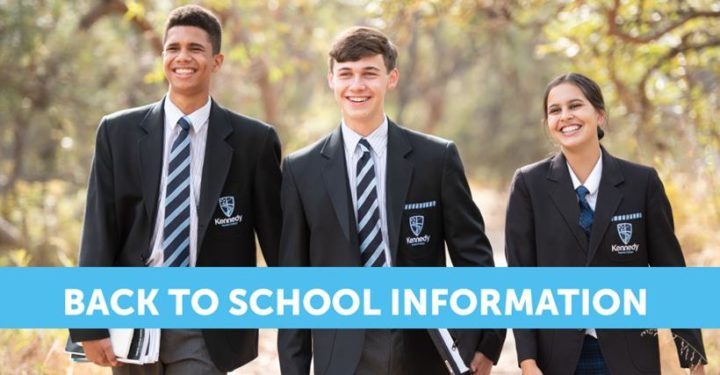 Term 2 concludes for all students on Thursday 4 July as Friday 5 July is a Staff Professional Development Day (Students do not attend). Term 3 will commence on Tuesday 23 July 2019 at 8.15am.
The Administration Office will be closed for the term break on Friday 5 July 2019 and will re-open on Monday 15 July 2019. We will endeavour to reply to your enquiry as soon as possible upon return.
Uniform Shop Holiday Trading Hours
The Uniform Shop will be open during the holidays on the following dates: Monday 15 July to Thursday 18 July from 8.00am to 3.30pm (last fitting time 2.30pm). * Closed between 12.30pm – 1:00pm.
Staff Professional Development day on Monday 22 July Uniform Shop times are the same as above. Please contact Mrs Kerry James via email for any enquiries or information.
Uniform Shop Hours for Term 3
Monday to Wednesday from 8:00am – 3:45pm.
Please Note: The uniform shop is closed between 12.30 and 1.00pm for lunch and the latest fitting appointment is 2.00pm. Closed on Friday.
Staff Professional Development Day In August
Please note that the date for Staff Professional Development Day in August is Monday 26 August (not Friday 23 August as stated in the student diary). ​Students are to attend classes on Friday 23 August.