On 8 May 2019, the College was treated with amazing performances from talented singers, musicians and dancers. 15 Students took to the stage to compete in this year's Arts Cup event and they all did exceptionally well.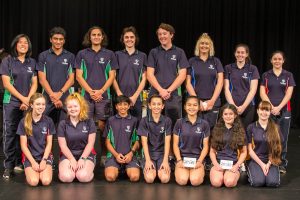 Congratulations to Megan Petrus-Kasim who gained 1st place with her beautiful voice. Bridie Taylor-Wall took 2nd place by singing with such ease and passion and in 3rd place was a tie between Sophie Abbott performing a solo song and the talented group Trent Pillai, Ben Ashton and John Porretta.
Congratulations to Stirling who is the overall House winner for this competition.
The Kennedy Arts Cup is a college wide event held annually during Extended Form in the Auditorium. The event, run by the House Coordinators, aims to encourage students regardless of their age to step out of their comfort zone and perform in front of a large crowd.