On Friday 22 March, Kennedy Baptist College students, parents and staff members participated in National Ride2School Day.
This house event aims to encourage students to lead a healthy lifestyle. Over 100 students participated and joined in the festivities at Beedawong Café, where they were treated to a free breakfast.
There were also prizes for the best dressed rider (Ella Marshall) and best decorated bike (Sarai Abrahams).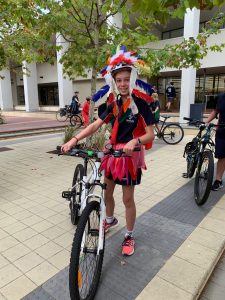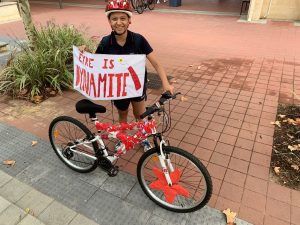 The winning house for Ride2School Day was Eyre, followed by Stirling, Forrest and King.
Thank you to all the staff members, including the canteen staff, who helped make this event a special occasion.
Mr Murray Dunstan
Eyre House Coordinator