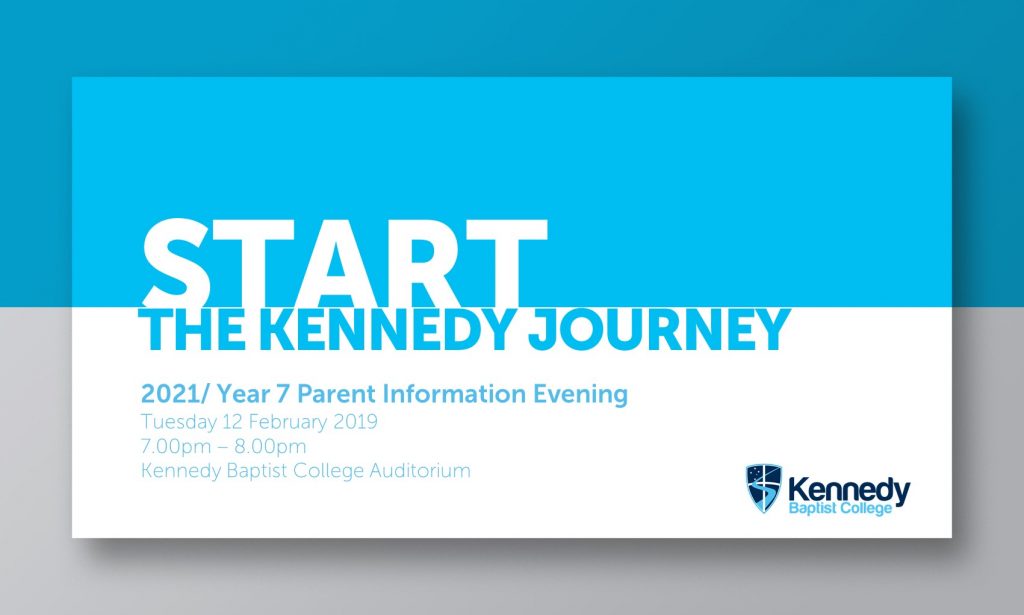 We are holding a special information evening for parents of children registered to attend Kennedy Baptist College in Year 7, 2021 on Tuesday 12 February 2019, 7.00pm-8.00pm in our College Auditorium.
Our Principal, Mr Mark Ashby, and Senior Leaders will be presenting the College Enrolment Process, Secondary Transition Program, and what to expect for your child's first year of secondary education.
Children are welcome to attend with you and light refreshments will be provided after the presentation.
We look forward to being able to share with you about the opportunities available to your child at Kennedy.
If you have any questions, please do not hesitate to contact our Registrar : registrar@kennedy.wa.edu.au