Kennedy Baptist College class of 2018 produced some impressive results in their Year 12 WACE exams. Congratulations to our College Dux and head boy, Callum Peterson who achieved the highest ATAR score for the College, closely followed by Ethan Tan.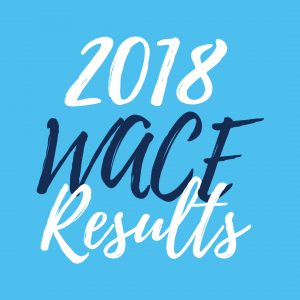 Kennedy Baptist College had 14 students (12%) achieve an ATAR score over 95, an excellent effort.
Congratulations to the following students:
Callum Peterson
Ethan Tan
Jayden Ng
Matthew Patman
Joseph Petrus-Kasim
Jordan Scanlan
Mitch Thomas
Ignatius Yap
Quin Lin Charlene Lee
Samuel Herbert
Lochlann Downey
Phoebe Dibben
Kathryn Hill
Amrit Puarr
Nine of our Kennedy students received a Certificate of Distinction:
Lochlann Downey
Isabella Gervo
Dane Johnston
Callum Peterson
Joseph Petrus-Kasim
Amrit Puarr
Jordan Scanlan
Mitch Thomas
Ignatius Yap
24 students received a Certificate of Merit:
Brandon Bailey
Not For Publication
Phoebe Dibbin
Giverny Dodds
Not For Publication
Sally Foster
Jessica Gee
Tara Godin
Kayleigh Hawke
Sky Healey
Samuel Herbert
Kathryn Hill
Zhi Min Koo
Taylah Mcdonald
Kristen Mcfaull
Chelsea Moulden
Jayden Ng
Matthew Patman
Cailey Pickard
Grace Russell
Elise Stallard
Ethan Tan
Hannah Taylor
Kate Thorne
Congratulations also to Mitchell Thomas who achieved a certificate of Excellence, for being in the top 0.5% of the state for Applications Mathematics.
Kennedy's top performing subject achievements in 2018 was:
Biology
Business Management and Enterprise
Health Studies
Psychology
Principal, Mr Mark Ashby said, "The class of 2018 produced some pleasing results due to their hard work and the support provided by College staff to ensure students achieve their goals. Congratulations to you all."
At Kennedy, we welcome the opportunity to discuss with families the options available to students regarding course selections in order to order to maximise their chance of success.