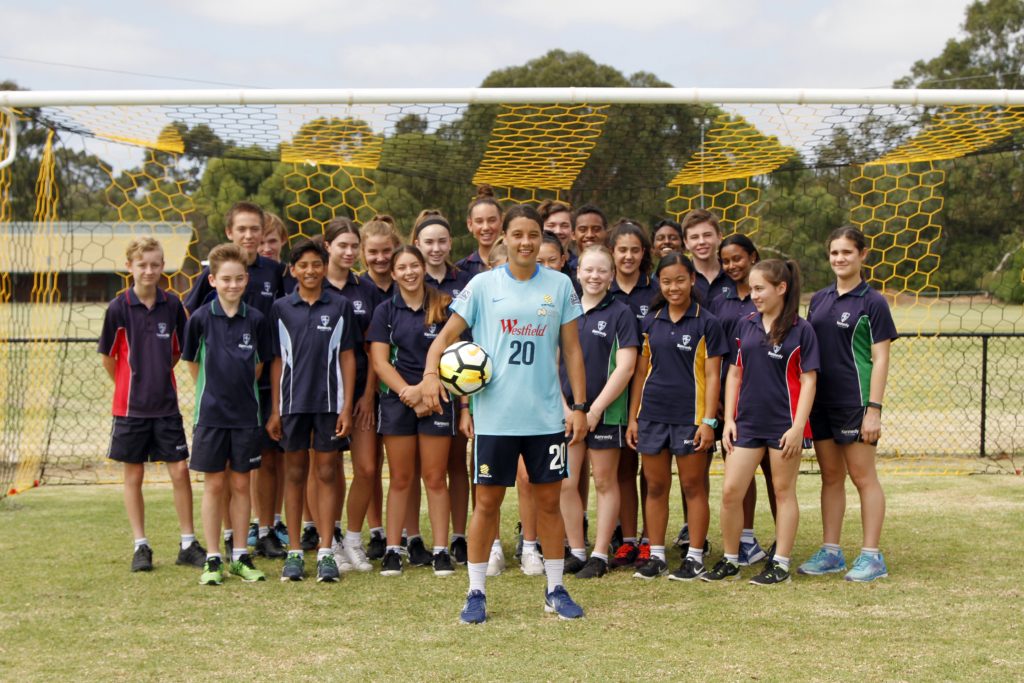 Kennedy recently received an exclusive invitation to attend the Westfield Matildas' first training session in Perth. This private training session was held earlier today in the lead up to their farewell friendly match against Thailand on Monday 26 March 2018.
Students had the chance to meet a former ex-student of the College (Somerville) and Young Australian of the Year, Samantha Kerr. Alexis Townsend, a current state reserve player commented, 'It's a privilege to be here to witness the training and meet them in person.' 
Students at Kennedy have the opportunity to play soccer as part of the Physical Education program. Year 7-9 boys and girls can also try out for the College teams that play in the winter SASJ program on Wednesday afternoons in Term 2.
Featured in The Western Australian on 23 March. Click here to read more about it.